You have already received our information on the planned discontinuation of Normen-Ticker/portal as of 31.12.2024. You are welcome to contact us at any time for advice on product alternatives: normenmanagement@beuth.de.



Almost 500 companies are already using Standards Ticker/portal. Join them and try out a solution that will improve the quality of your company processes.
The benefits of Standards Ticker/portal
Standards Ticker/portal is particularly useful in these times of increased demands on quality management, compliance and legal security. Accelerated processes due to digitalization and automation are streamlined with Standards Ticker, helping save time and money.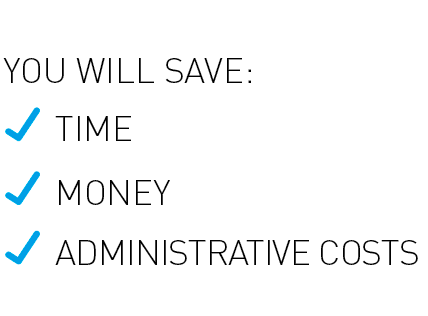 How does Standards Ticker/portal work?
Make sure your documents are current with the update service for standards and technical rules.
Working with Standards Ticker/portal is simple and straightforward. You select the standards you want and need; our Standards Ticker team will keep an eye on them for you. We are also happy to help you decide which standards should be in your collection.
Never miss out on changes thanks to automatic updating of superseding documents and new editions
You will be provided with updated documents in the software automatically – no need to save them separately. This saves time and resources.
Perfect your search with our search/document management software
Our document management software has been tailor-made for optimal search functions and managing standards. With over 110,000 entries, Standards Ticker/portal is one of the most comprehensive reference databases for both German and international standards, technical rules and technically relevant legislation including:
Information on all current DIN Standards as well as technical rules published by other organizations in Germany
Legislation (laws, regulations, etc.) of technical relevance
The most important international standards (ISO, IEC, ITU etc.)
Our software has a user-friendly interface where you can easily search in your collection or in our essential reference database containing more than 110,000 records. For example, you can search according to: 
Keywords
Document number
Publication dates
Concordance search
 Take advantage of other practical features like:
Simple full text search
Bar chart showing occurrence of search words
Customized bookmarks and notes function
Which document collections are covered by Standards Ticker/portal?
Standards Ticker/portal covers almost all national and international collections available via the Beuth webshop.
For a detailed overview of all available technical rule collections which are covered by our update service click here. You can also search in our comprehensive reference database containing more than 110,000 entries. For a list of all available technical rule collections click here.
How can I review or make changes to my selected standards? 
Using the "Your Standards Ticker" tool in the Beuth webshop, you can review and change your selected standards at any time.
Of course you can add new standards (or remove them) as you like.
What other benefits does Standards Ticker/portal have to offer?
Every six months we send you information about documents that are similar to those in your collection. The Standards Ticker is always "thinking" for you, helping you to identify documents that could be of interest.